Bedroom Additions in Toronto, ON
If your family is growing, you may realize you're starting to run out of space in your home. Moving may seem like the only option, but that's not always the case. Before making the costly decision of moving your entire family from your home, consider a modular home addition in Toronto, ON. At Modular Home Additions, our state-of-the-art bedroom additions will give you more space, all without having to uproot your family from your home. Call to learn more today.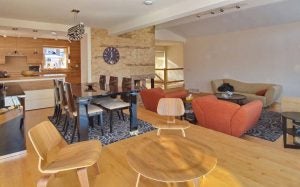 Why a Modular Home Addition?
Buying a new home in Toronto to better accommodate your family can put a significant dent in your savings and may not be a fiscally responsible idea. In addition to purchasing your new home, you'll also have to add taxes, closing costs, moving costs, and many other unknown bills throughout the moving process. In addition, purchasing a new home can be a hassle. Trying to find a house that matches your dreams can be difficult, and you may need to compromise on your dream.
With a modular home addition, you don't have to deal with any of that. A modular bedroom addition is the perfect option since you can fully customize your home addition. From the floor plan, the style, the budget—all of it is in your power to decide just how it will be done. You can stay on your property and get the beautiful space you've always wanted with Modular Home Additions.
Customizable to You
Our bedroom additions are an increasingly popular renovation option throughout Toronto since they're fully customizable. With a modular addition, you aren't just getting any space—you're getting the right space. Without the need for messy foundation work or time and labour-intensive integration into your current structure, you can get a beautiful bedroom that's just as durable as a traditional renovation. Not only is it more cost effective, it's also less of a hassle than moving to an entirely new home.
Our bedroom additions utilize the latest technology and advanced techniques, such as energy-efficient doors and windows and blown-in insulation. Not only will your home addition be eco-friendly, but you'll also save money on your energy bills! Having a gorgeous, customized bedroom addition has never been an easier or faster process
Adding a Modular Bedroom
Adding a modular bedroom addition is a simple, streamlined process. Our experienced contractors will schedule an in-depth consultation with you to go over your budget, design preferences, and any other factors. Then, we'll get to work, and all you have to do is sit back and watch. We take care of all permits and building codes. Because a modular bedroom addition is mostly designed off site, the actual installation at your home will take just a few days, maximum.
Learn More Today
At Modular Home Additions, we do all the hard work, so you can get a stunning bedroom in no time. With nearly 20 years of experience, our friendly staff can build some of the finest modular home additions in Toronto, ON. For more information on our home additions, contact us to set up a free, no-obligations consultation! We look forward to working with you.
 Call for a free quote.