Paint Your Front Door
Your front door is the first thing both you and guests see when entering your home. By painting your door a colour you enjoy it allows for people to get a sense of your own personal tastes. Whether you want your front door to be a light robin egg blue or a deep and dark red, adding this colour with give your house curb appeal.
While you might not be able to enjoy a your freshly painted front door from the comfort of inside your home, every time you come home from an exhausting day seeing your favourite colour may cheer you up.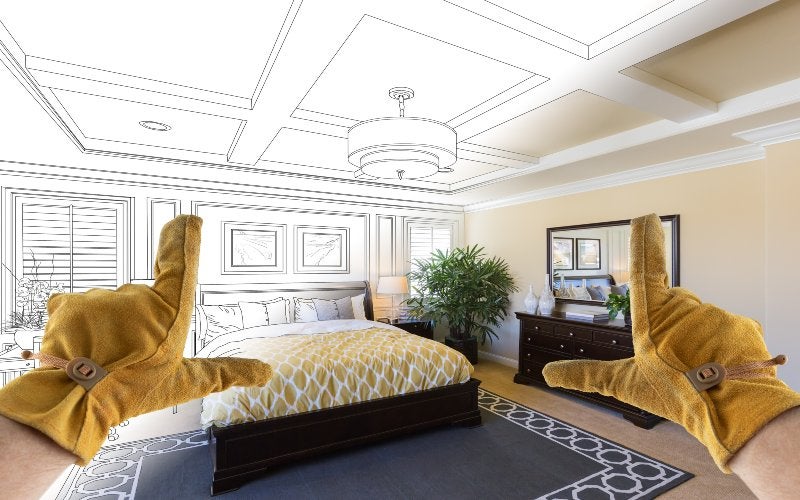 Hang Mirrors
Mirror, Mirror on the wall who has the best-decorated house of them all?
You will , that is, once you hang up a couple of mirrors. Mirrors aren't only for walk in closets or entryways. Adding a mirror or three to your living room or even dining room is a great way to add some flare to your bare walls. Believe it or not, adding mirrors can also make a room look bigger!
Add a Bit of Wallpaper
We all know how bad and outdated wallpaper can make a room look. However, if done and placed right, it can make a plain room look fresh and stylish. The best way to add wallpaper is not throughout the whole room but to one wall. Instead of painting an accent wall, just add wallpaper.
Scented Candles
When someone comes into your home for the first time one of the first things they notice is how your house smells. While plug in air fresheners can get the job done, scented candles can bring a sense of style to your home.
Yes décor and the overall look is important, but if your house looks clean but smells dirty your guests are going to wondering what you maybe be hiding.